Members are crucial to the success of every Enactus chapter. The objective of our recruitment plan is to find high-quality students from a variety of backgrounds and programs. This was done in two presentations:
The first one is a brief, in-class presentation. The objective of this presentation is to capture the attention of the audience and get them to the next phase of the recruitment process.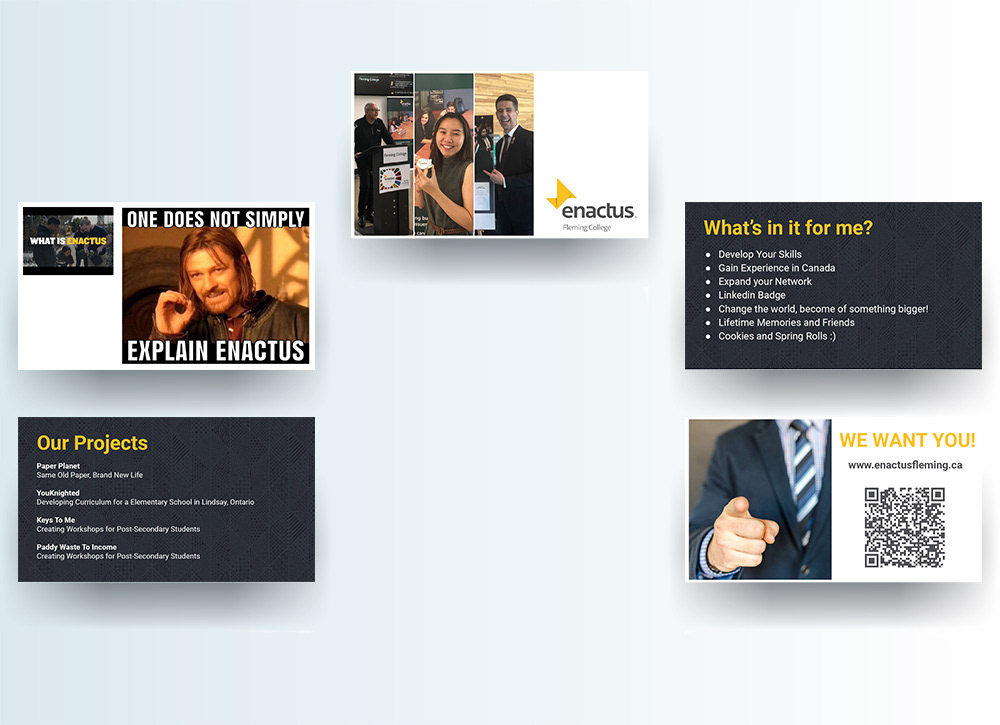 The second presentation is for the second phase of recruitment where candidates are interviewed and then placed into projects based on their skills, interests and demand of the project. This presentation goes more in-depth on Enactus Fleming's values and projects. At this point, any questions from the candidate will be answered.